PROFILE > PHILOSOPHY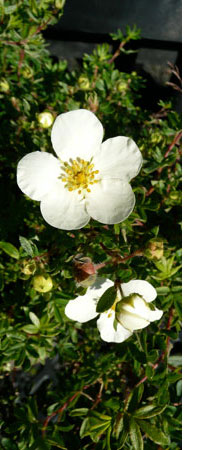 PHILOSOPHY
My experience has seen many landscape fads come and go. They don't last and they cost dollars. The words, "green" and "sustainable" are now overused and really mean common sense. Landscapes are not static and the design process must consider the dimension of time. Landscapes should increase in beauty, detail and inspiration as they grow.
I come from a background of music and time spent in nature. I believe in blending the elements of form, rhythm, color and textures in my designs. Your (outdoor) environment should give you the same good feeling as your favorite piece of music. Below are my 10 (guidelines) that I have always used as a foundation for the creative process. I look forward to helping you make your (landscape) dreams become a reality.
10 PRINCIPLES
• Understand what the client wants and needs and can afford.
• Preserve Native Species and Biodiversity
• Preserve the quality and quantity of our water
• Blend architecture and other manmade elemnts with nature and each other in a harmonious manner.
• Reduce pollution and energy consumption in the landscape
• Reduce stormwater runoff and soil erosion
• Understand a site's ecosystem and character and how it will influence the design.
• Landscape for the future - don't just decorate for the present
• Accept challenges
• Do it right the first time
"A vision without a task is but a dream,
a task without a vision is drudgery,
a vision and a task is the hope of the world."
— Church in Sussex, England. C.1790